How I work
My services cover the complete change process, from identifying what needs to change and why, through to putting plans into practice.I'm happy to join you at the beginning and work right through to the end, or to provide support at whatever point you need it most.
Whatever the brief, you can be sure of three things:
One, my recommendations will focus on helping you get the greatest value from your resources.
Two, I won't be afraid to challenge you, to ask the difficult questions, and to get issues out in the open. It's the only way to get to the root causes of problems and find solutions.
Three, I'll help you engage with staff and get their support for what's planned. That's vital for any change to succeed.
There are seven elements in a typical service review and restructuring or improvement project: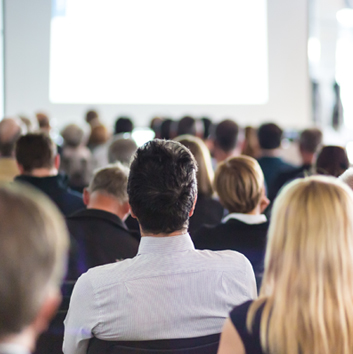 Desktop research
This is where I dig deep into facts and figures, internal and external, so we have firm foundations on which to take ideas forward. Looking at reports, budgets and meeting minutes, I start to uncover the strengths and weaknesses of the current service provision. Often I spot 'elephant in the room' issues – the things no one is talking about but must be resolved before change can be successful. As a neutral outsider, I can raise these and get the discussion going. It's also at this stage that I uncover the full picture of the finances. Things are not always what they seem!
Understanding the current service
Equipped with my findings from the desktop research, it's time for me to get my teeth into the actual operation. What's happening on the ground? How well does the service perform against expectations and targets? Because of my first-hand experience, I know exactly what questions to ask to reveal the real issues. This attention to detail means you can be sure plans will be robust. It also minimises the risk of unexpected consequences.
Consulting with stakeholders
I gather views from customers, operational staff, managers, Board members, unions and more. This gives us valuable information about how the service is currently run and where improvements could be made. I also find out about what people think is important to the organisation, and what they want the service to achieve. It's not uncommon to find different perceptions amongst different stakeholder groups. It's critical to understand and tackle these as the project develops.
Agreeing the vision and produce an option appraisal
Pulling all this information together, we can then identify a strategic vision for the service. With a vision in place, you can set goals based around what really matters, not just what you can measure most easily. Once you have this shared understanding of where you want to be, I explore possible ways to get you there. The result is a report detailing the various options. You get clear explanations plus detailed pros and cons for each option. To make sure everyone understands, I'll talk through the report with the various stakeholder groups. You and your colleagues can then make well-informed decisions, knowing exactly what to expect.
Developing the strategy
Once you have decided on your preferred option, I work with you to develop a strategy. This is guided by the vision we identified earlier, and provides a framework for making sure decisions take you in the direction you want to go.
Producing a plan
I'll put together a step-by-step implementation plan that makes sure the ideas agreed can be translated into reality. If you decide to outsource, I'll also help you write outcomes-focused tender specifications that tell providers what you want them to achieve. When contracts focus on activities rather than results, it's a recipe for dissatisfaction all round. If you decide on an in-house restructuring project, I'll create an internal specification document. It's equally important to specify exactly what you want the service to deliver. Every specification includes input from staff with first-hand knowledge of the service. This gives the project the best chance of success.
Helping you put plans into practice
I work closely with you as we bring everything together and get the new service up and running. Feedback to stakeholders is a big part of the jigsaw at this stage. I explain what's proposed and why, and support you through staff and union negotiations to find ways forward acceptable to all parties. As a result, you avoid the negativity and confrontation that can make it impossible for new providers to deliver an effective service. At the end of the process, you have a sustainable service structuresupported by sound and effective management practices. You can be confident you've put all the pieces in place for a service that will deliver the greatest gain in customer satisfaction for the optimum cost. And you'll see planned improvements in performance start to materialise as the service develops in line with your business goals. Please call me on
0161 278 1254
or email
catherine@andersonpowerconsulting.co.uk.
There's no charge for a preliminary meeting.